heh, we haven't seen each other's art in a looong time haven't we? so how about this: post one or a few old piece, produced around the time when you first joined nnk, and then some later ones produced when the old nnk was around, and finally, the latest pieces.
here i go. *hides under blanket*
(1)
when first joined nnk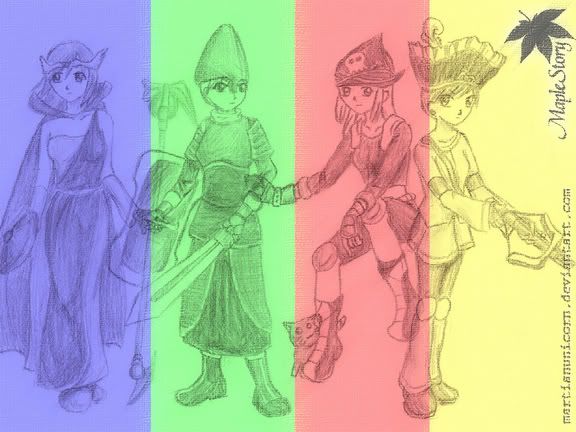 there was maple story fanart back then. quite a lot i think.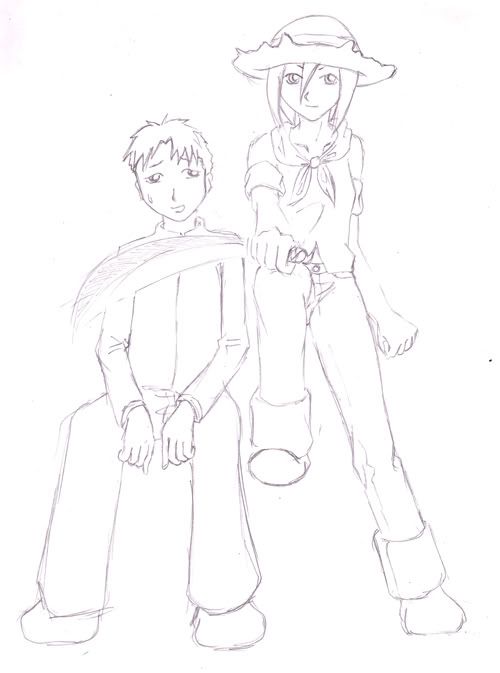 remember natsu and teijin na?
SHIT EVERYONE BETTER POST TOO. don't want to be the only one embarrassing myself
(2)
during old nnk days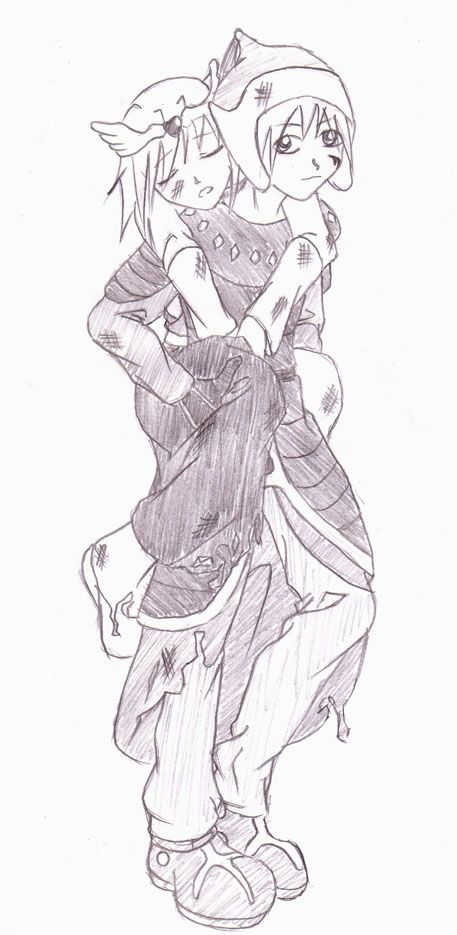 still, more maple art.
and who can forget this? was bloody fun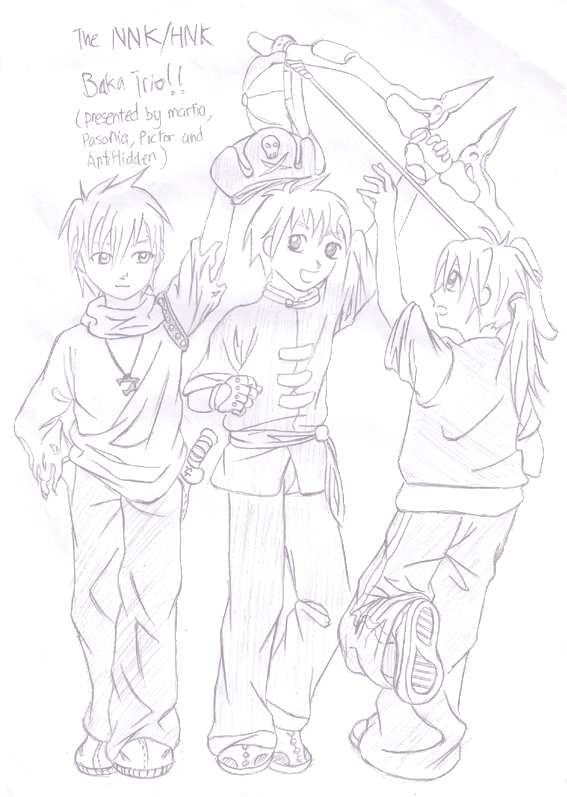 and then, there was that series of white on colour pictures, like in my avatar now.
(3)
now
i draw lesser now. got more busy. ; ___ ;
same character as
here
same character as
here
there is a change in style. looking less japanese manga and more hongkong manhua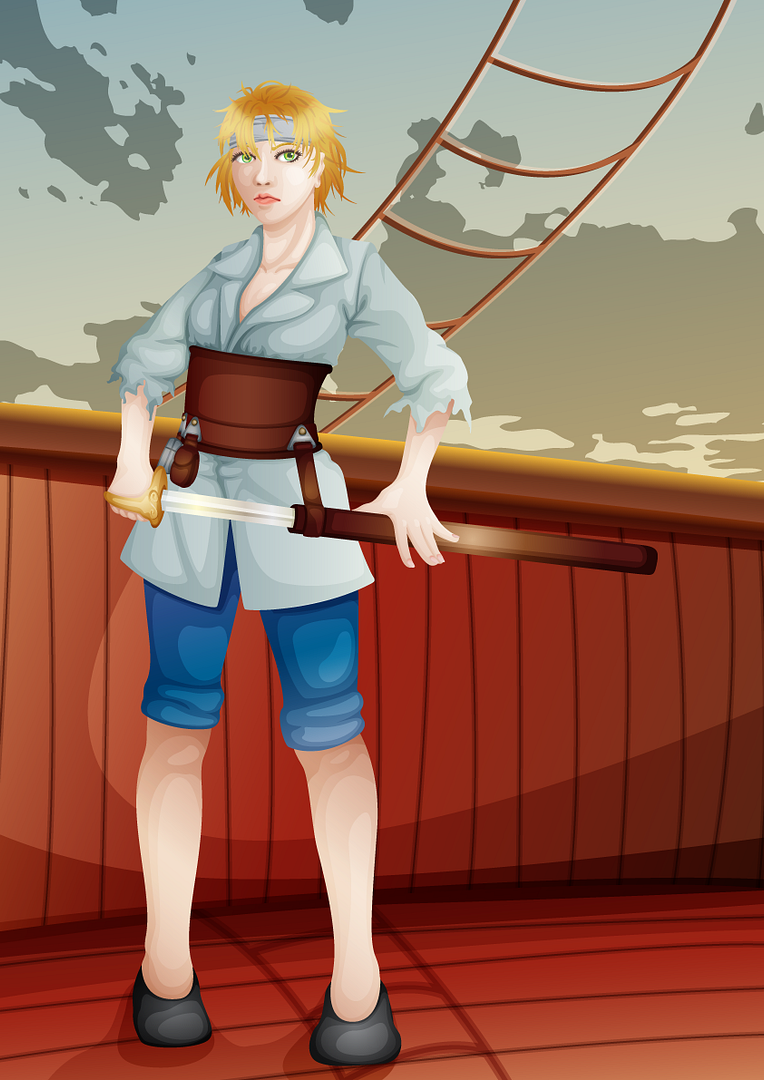 this was an assignment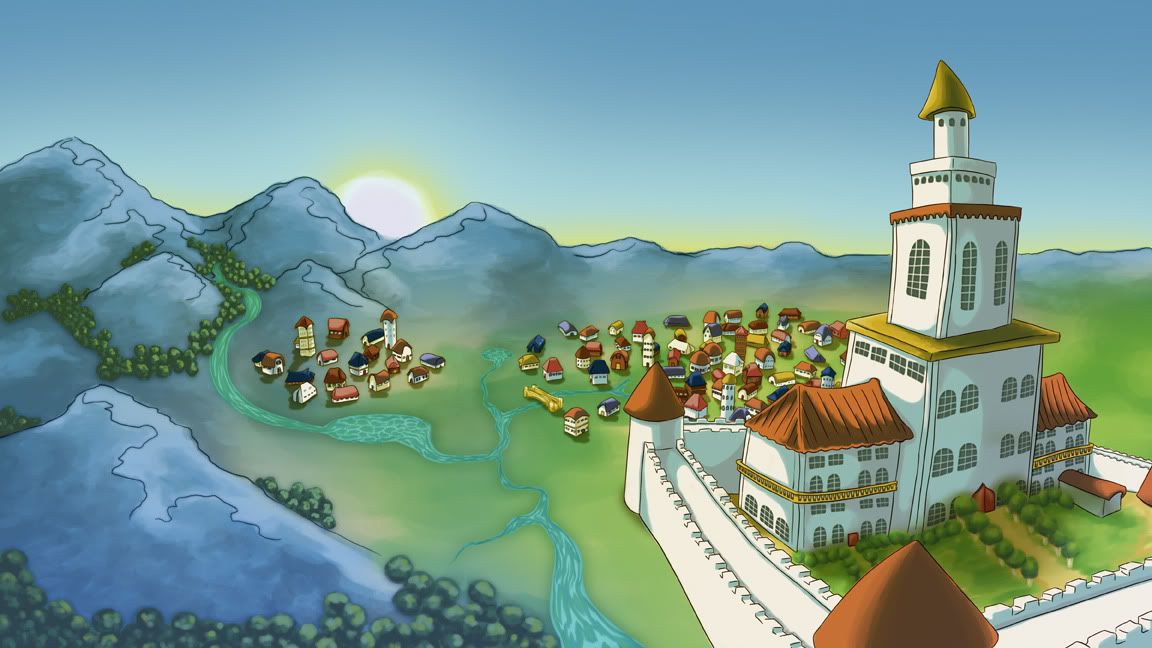 and another assignment